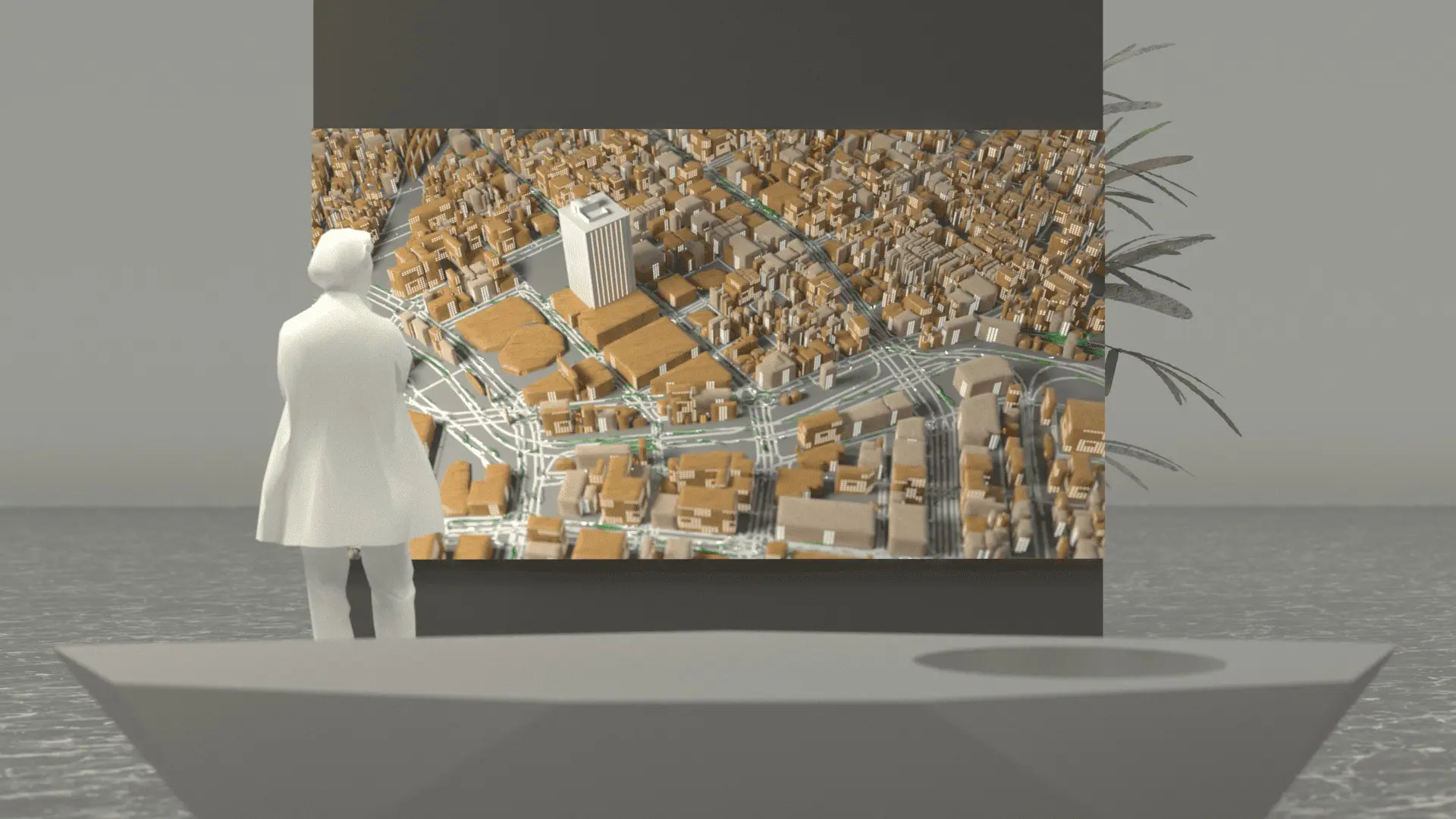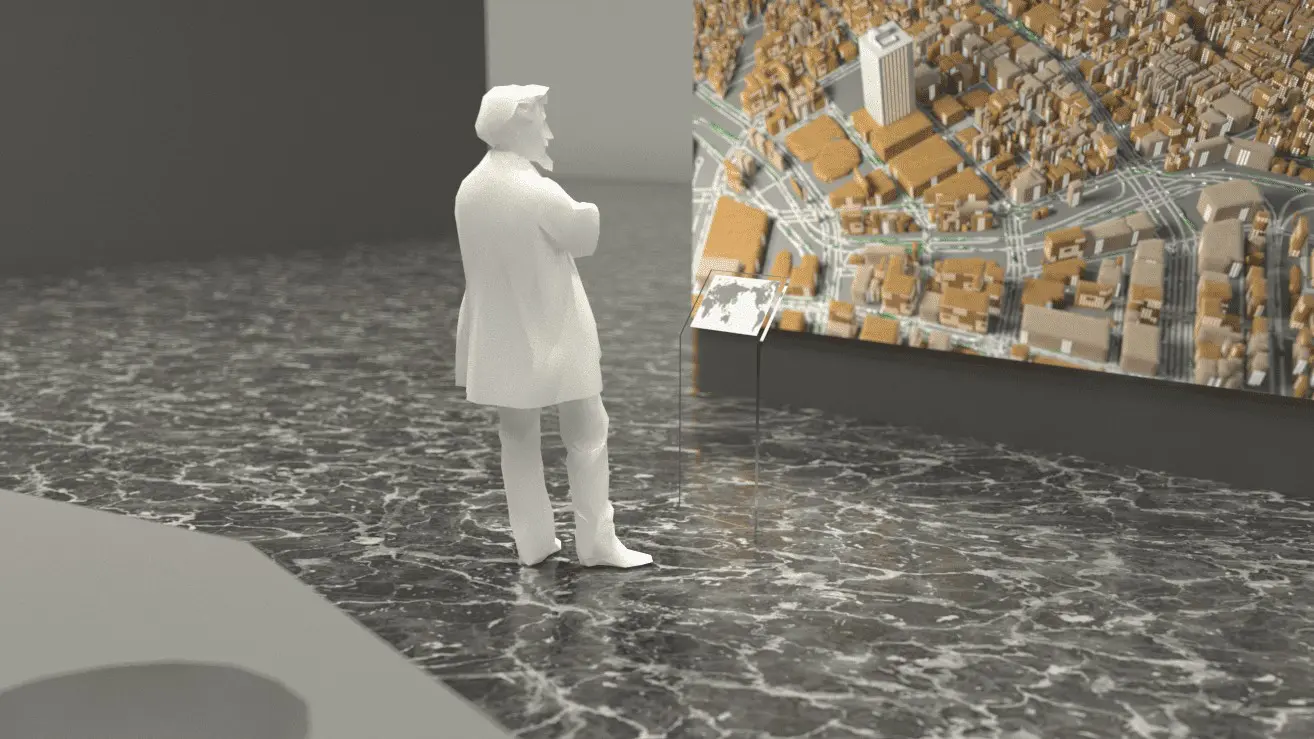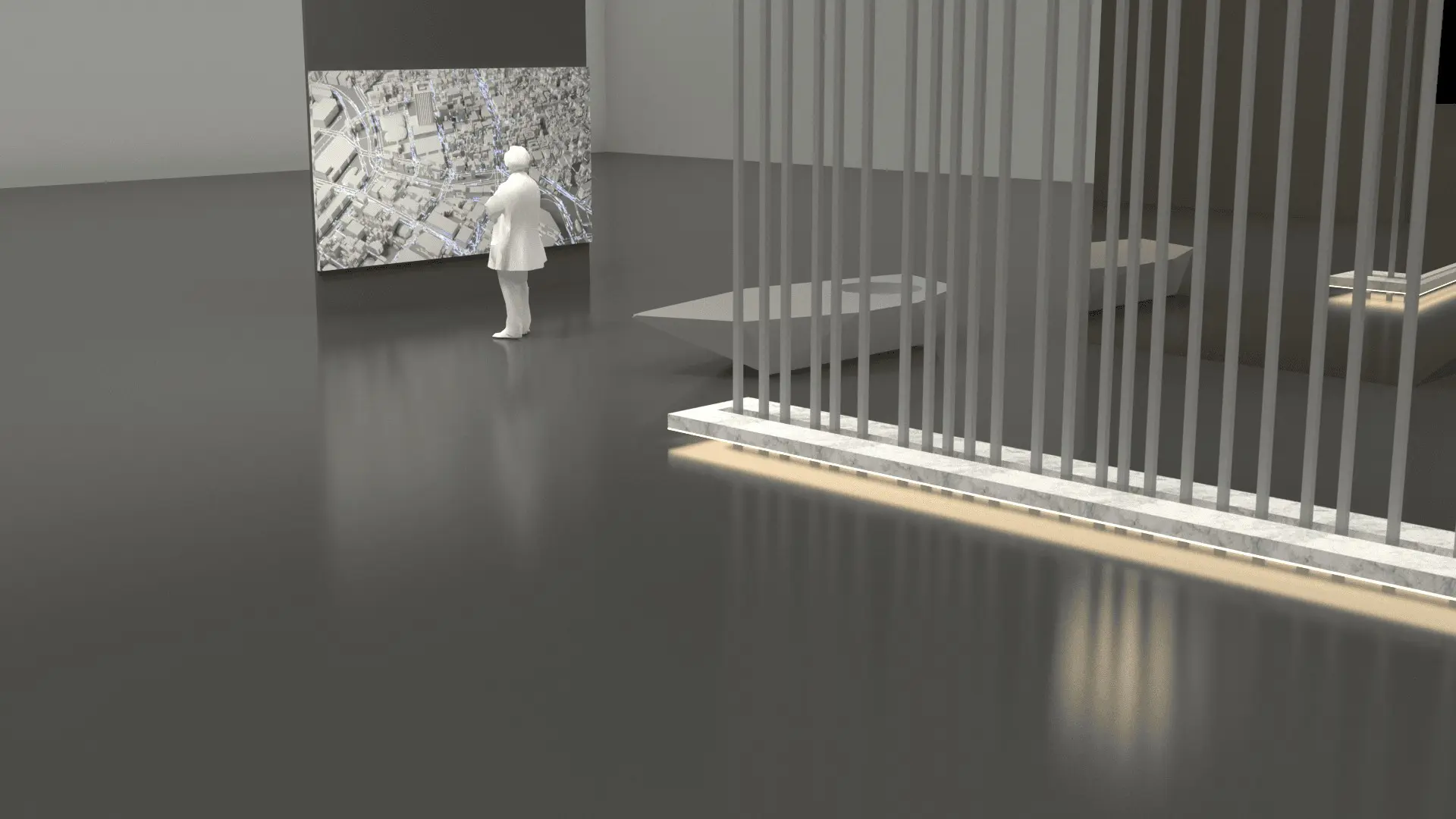 Images of the reception hall display.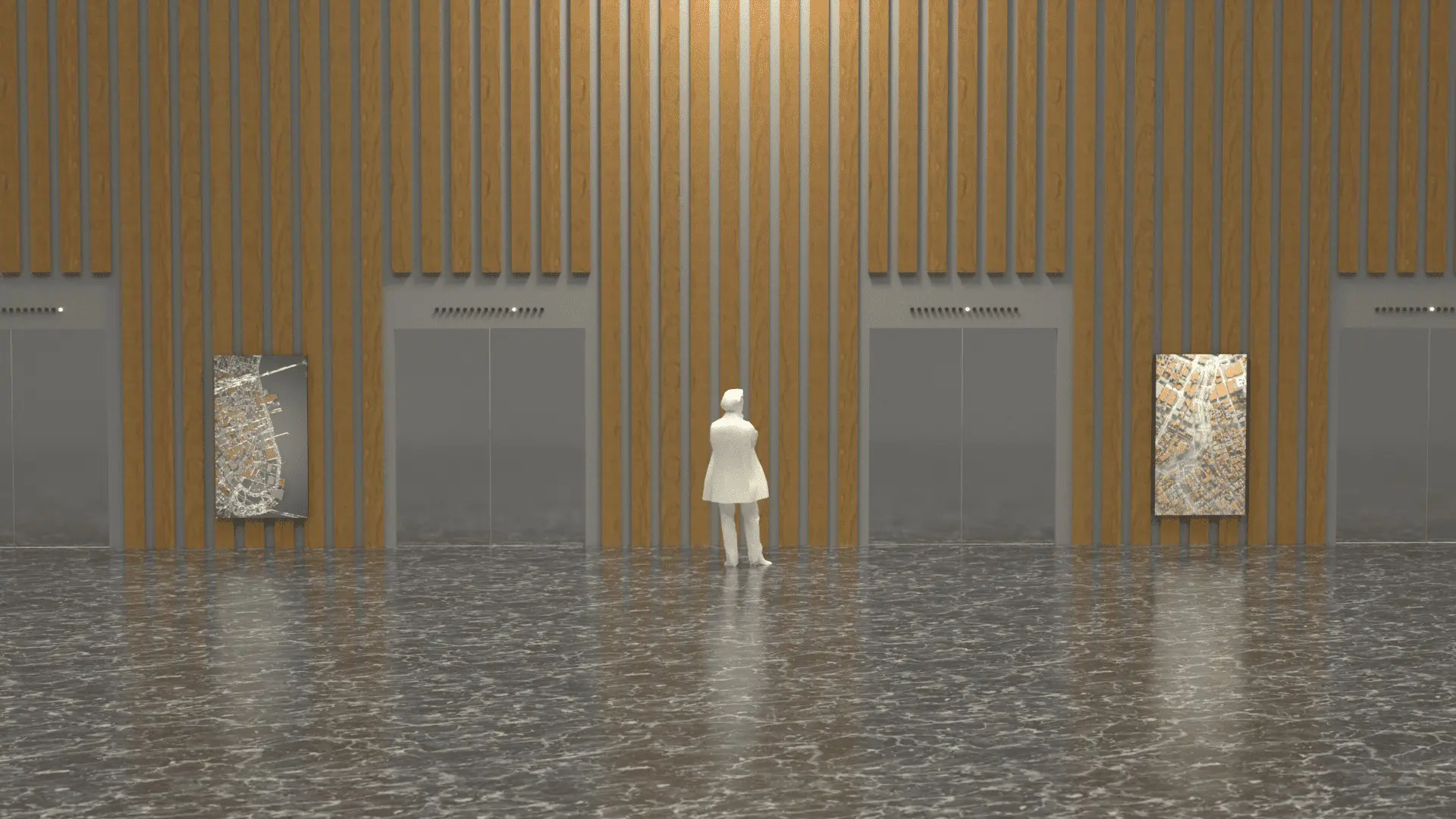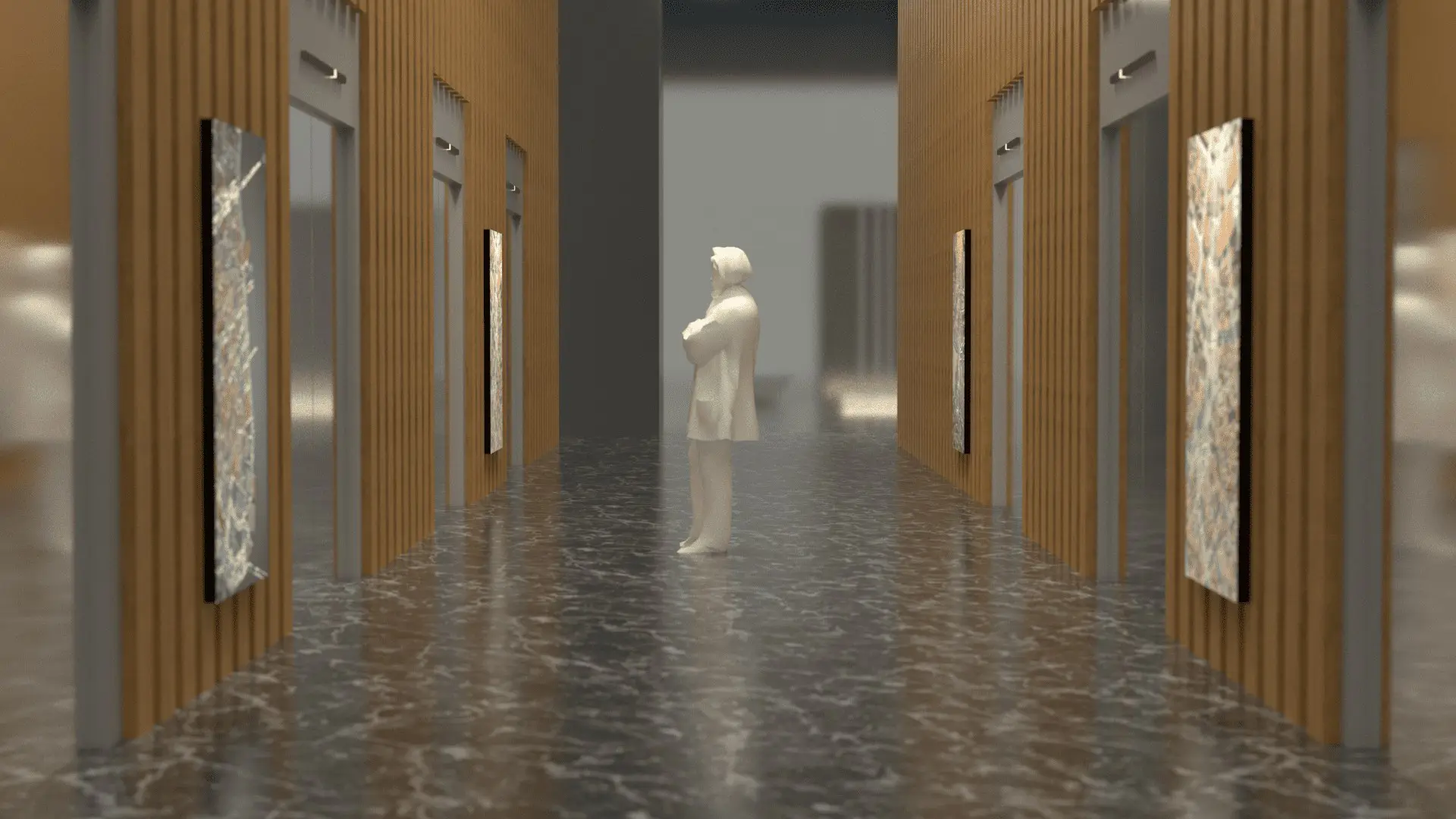 Images of the elevator hall multiple displays: Each display shows different location in its geographic time.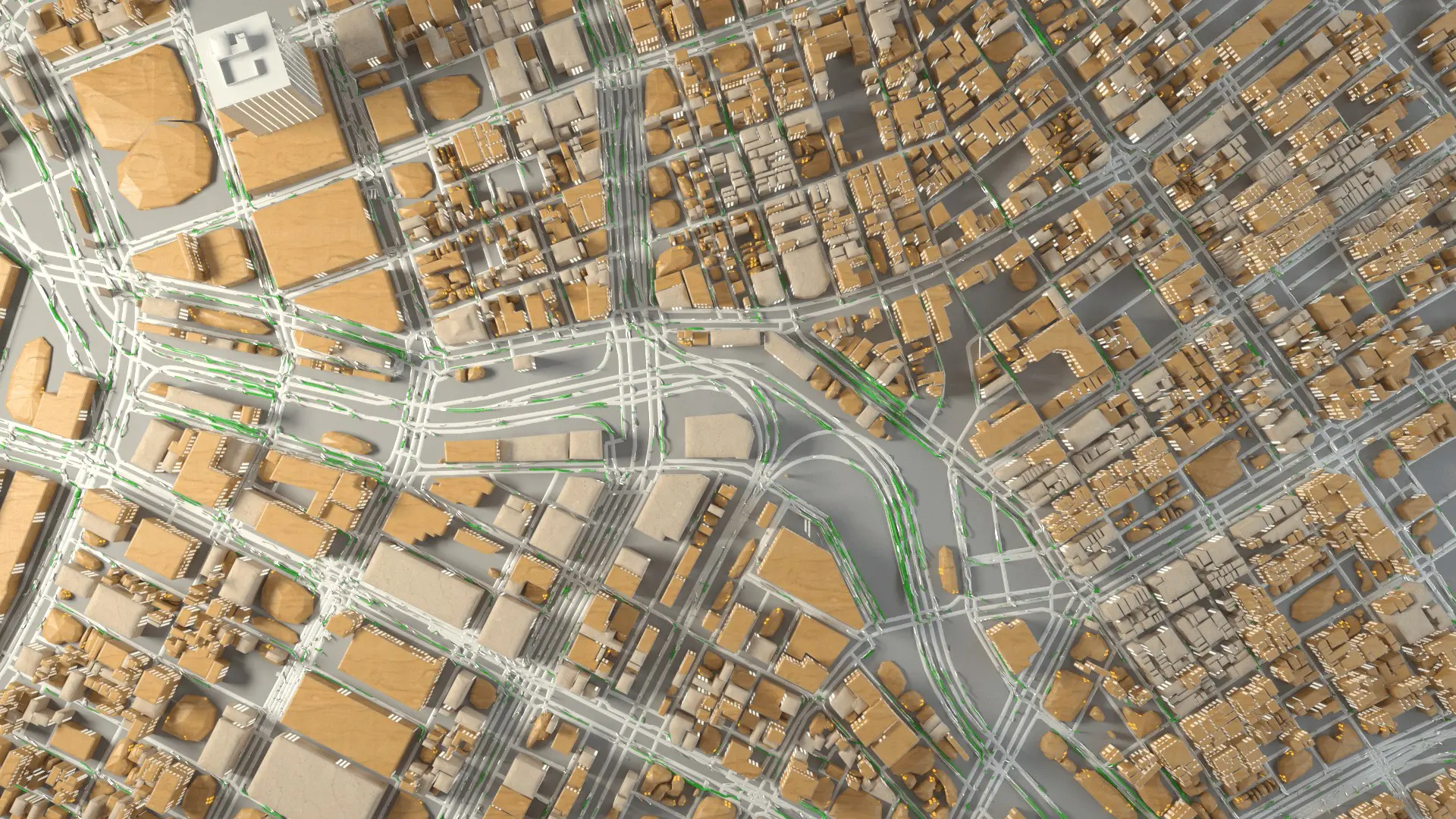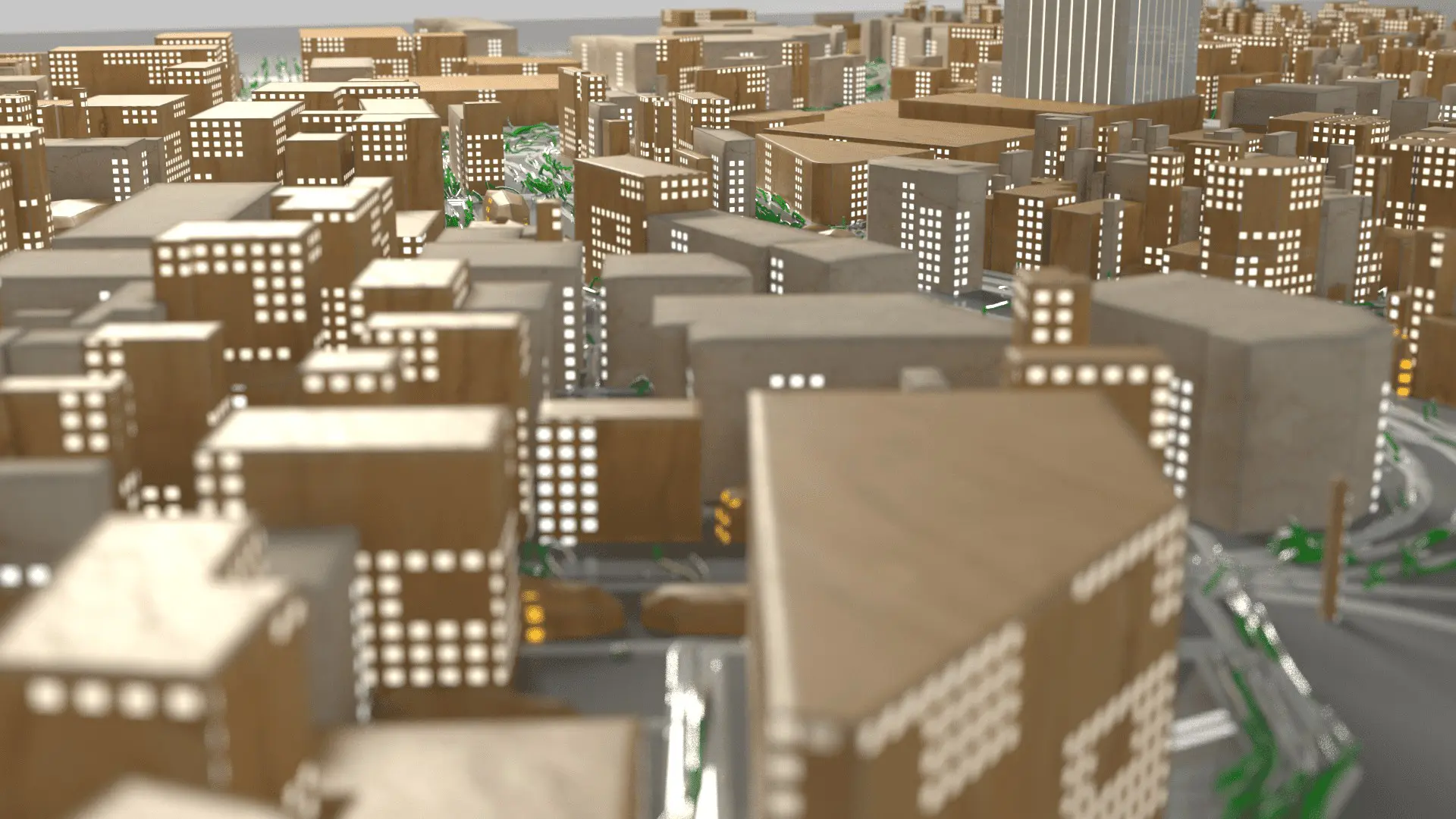 Automatic camera movement generates scene sequences infinitely.

At the reception hall, user is able to switch the city by using the touch panel user interface.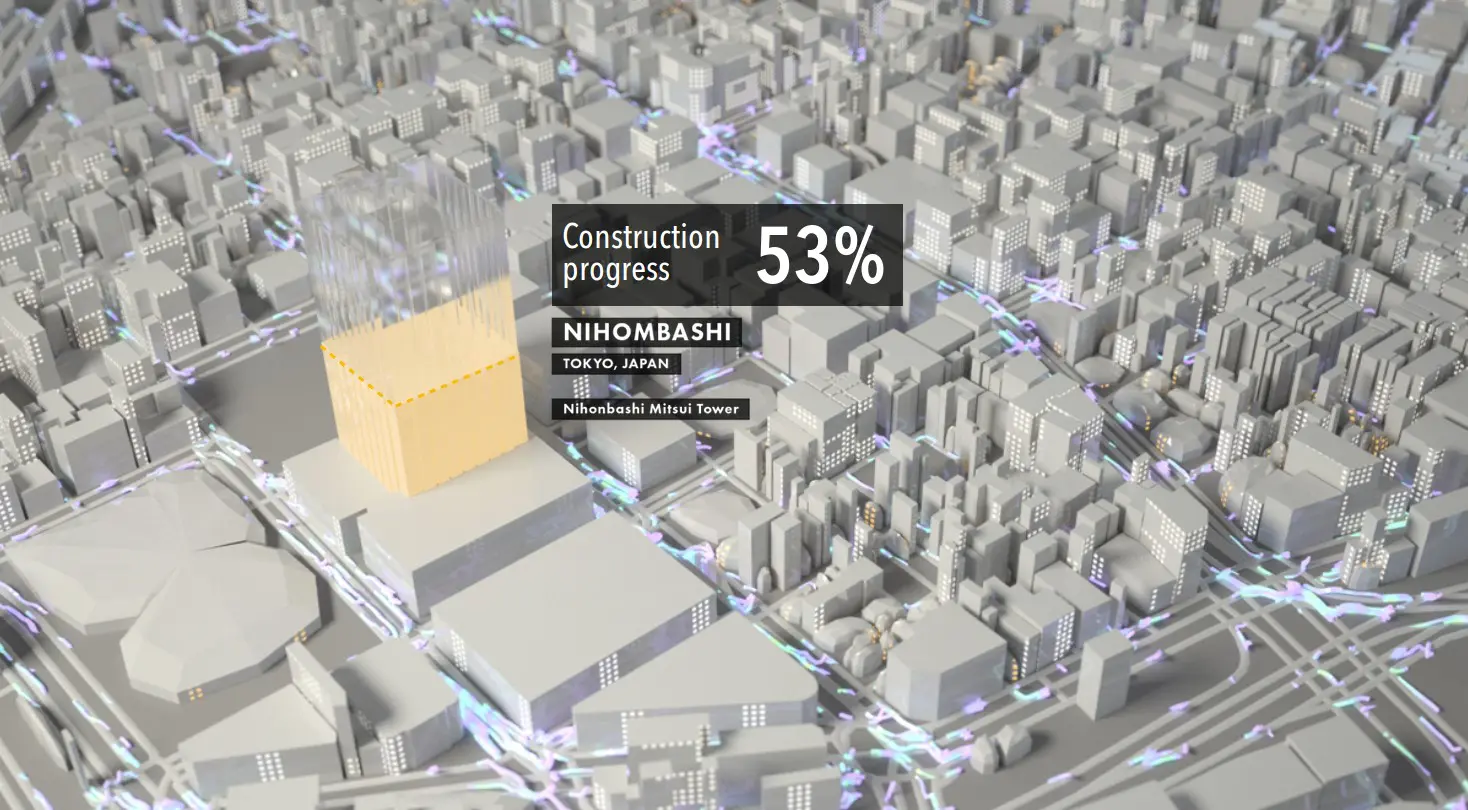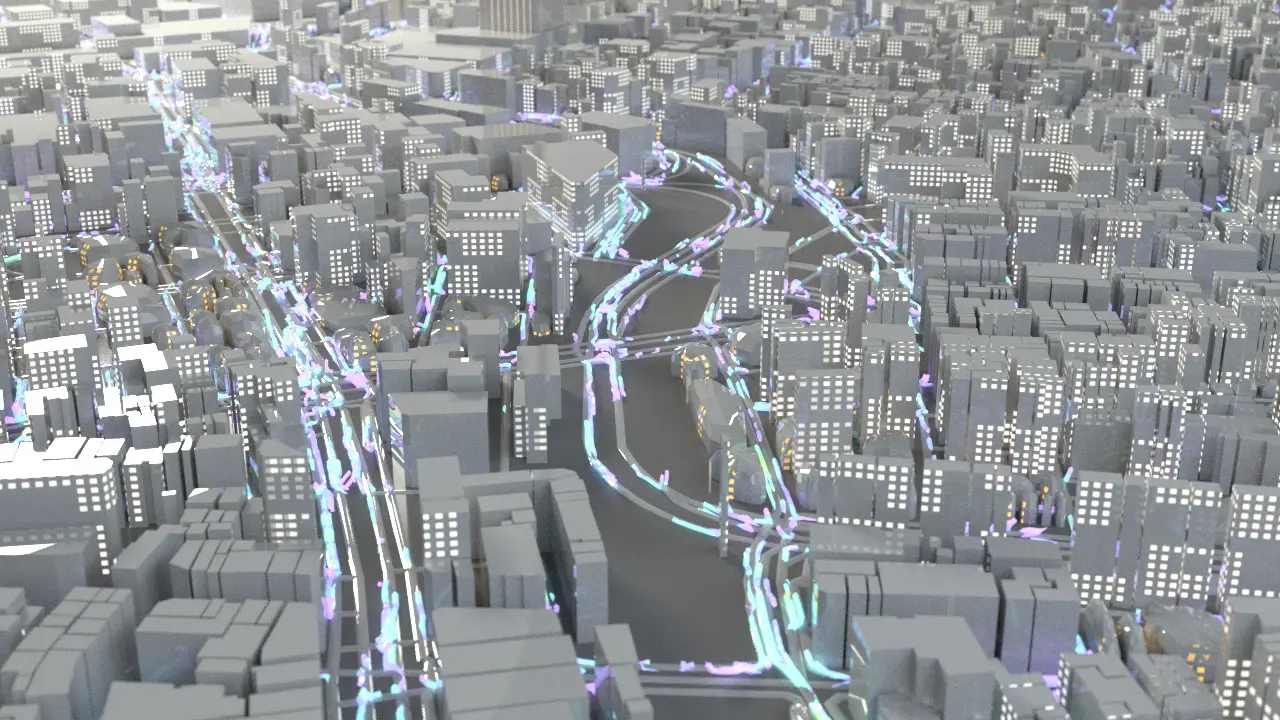 Visualizations of car traffic and construction progress of their properties.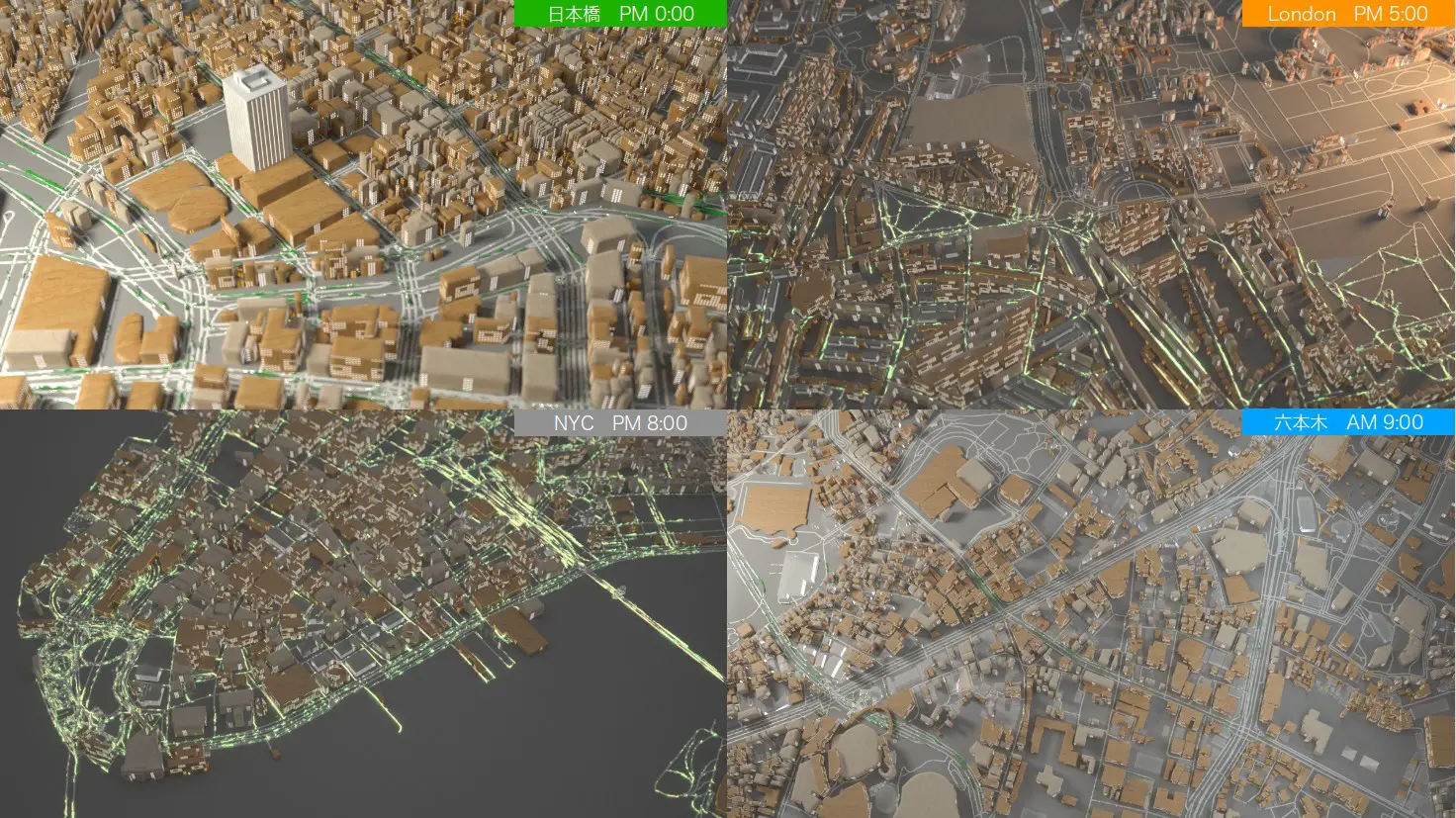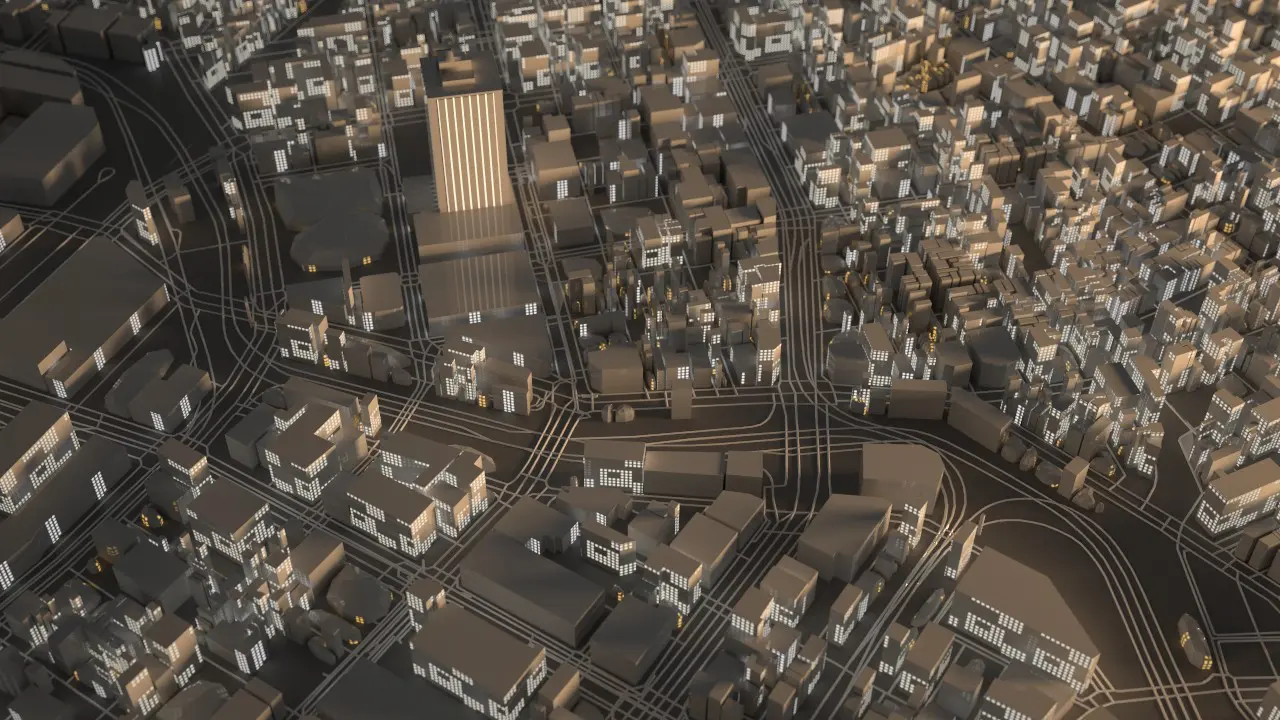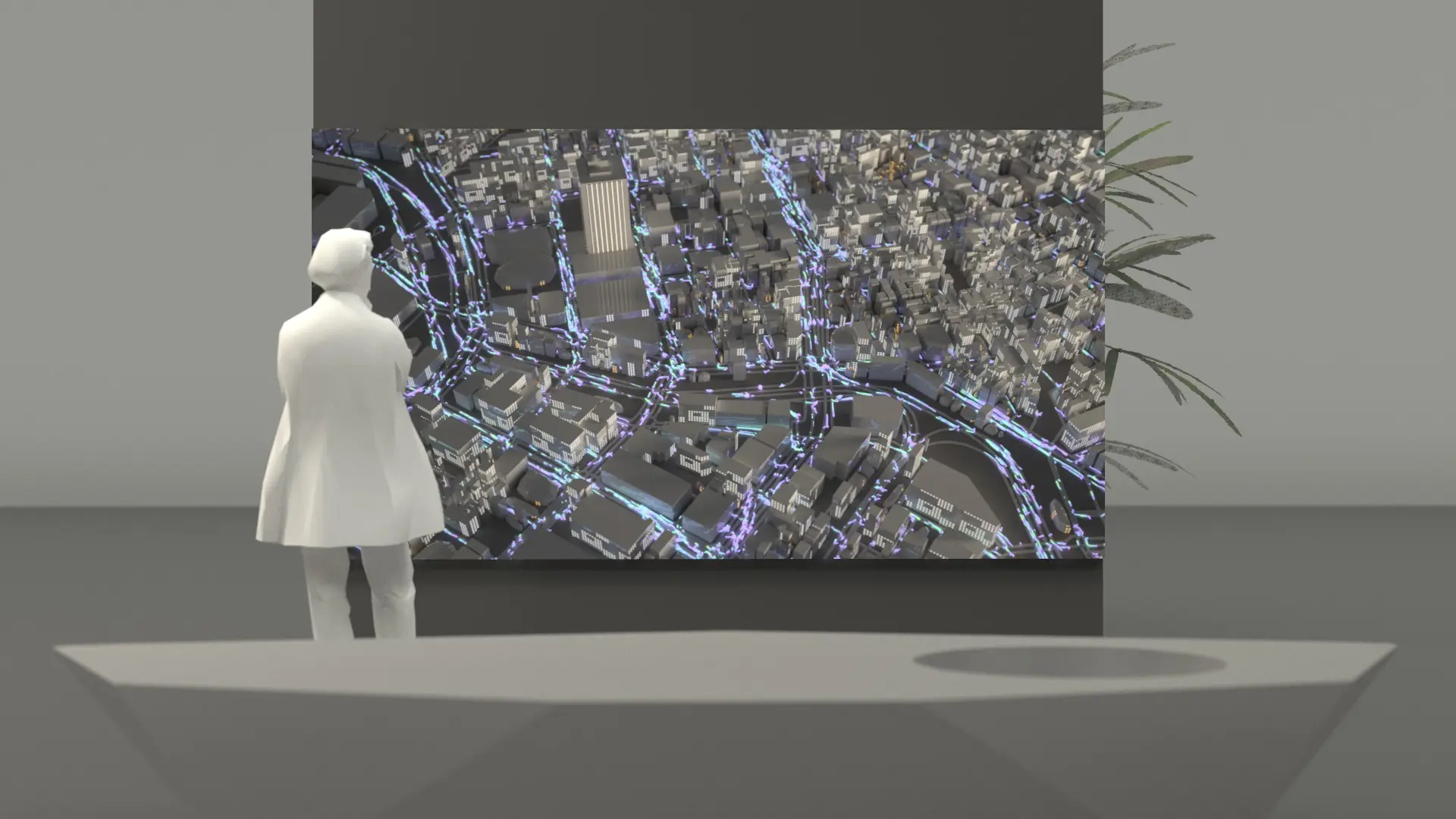 The scene ambience is changed every moment depending on the geographic time of the location where being shown.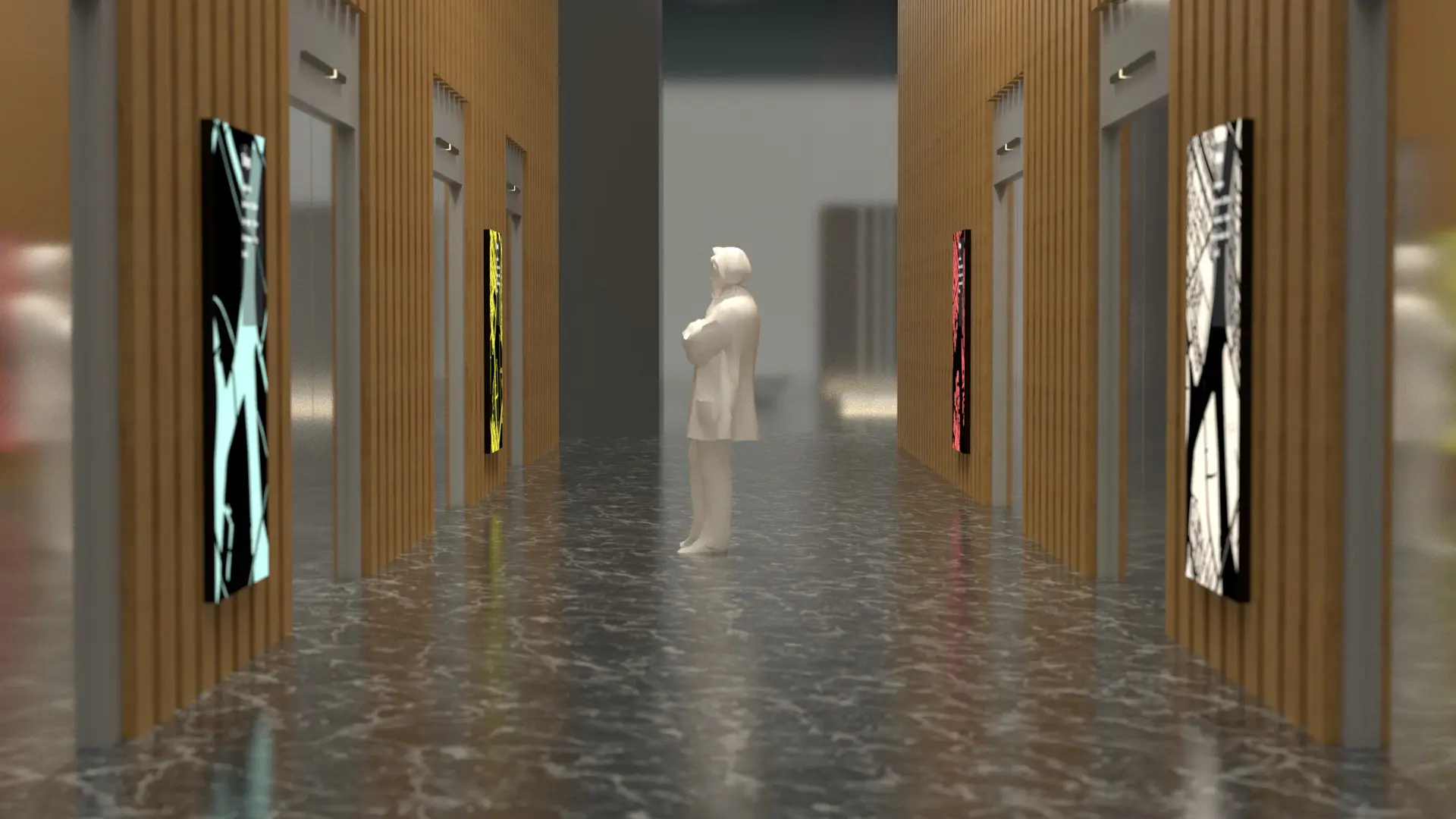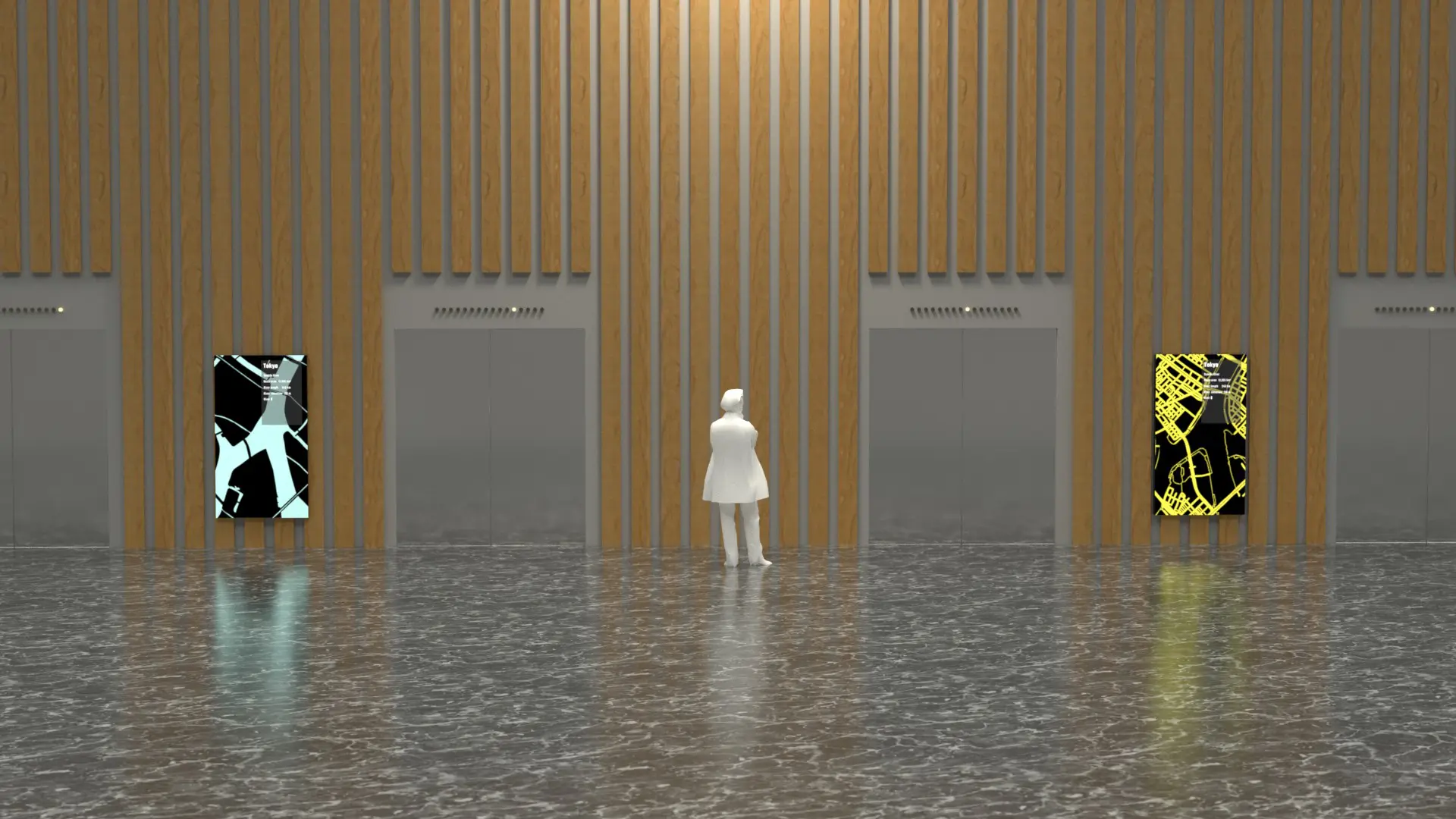 Alternative plan